Advanced Dental Services & Technology – Bettendorf, IA
Revolutionary Tools and Techniques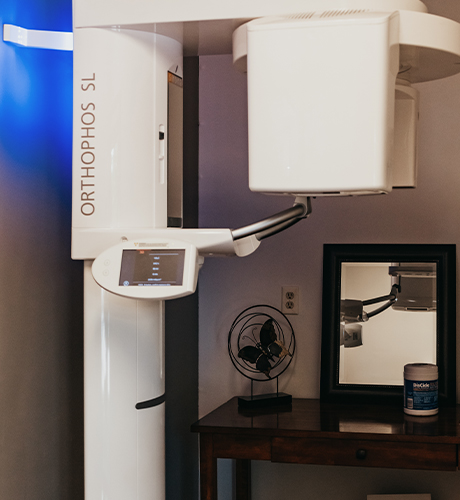 These days, technology seems to change on a constant basis, and dental technology is no different. At Pleasant Valley Dentistry, we use only the advancements that enhance the patient experience. From making diagnosis faster and more accurate to giving more comfortable treatment, our advanced tools and techniques have been shown to be more effective and efficient than those of traditional dentistry. Below are the ways that we utilize the most advanced dental services and technology to improve your smile.
TMJ/TMD Therapy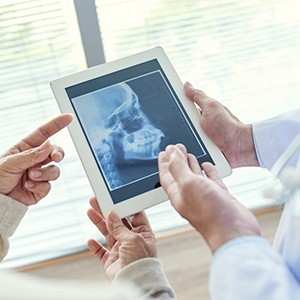 Have you experienced jaw pain or morning headaches? Do you clench or grind your teeth when you sleep? You may have problems with your temporomandibular joint (TMJ). Dr. Pogue has the training and skills to diagnose and treat TMJ disorder (TMD) to give you relief from your TMD symptoms and to protect your teeth from damage. Using bite adjustments and splints, we can make sure your smile stays healthy for many years to come.
Oral Conscious Dental Sedation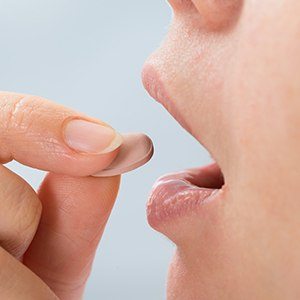 It is estimated that between 9 and 20 percent of Americans avoid going to the dentist out of fear. At Pleasant Valley Dentistry, we know that dental anxiety is very real, but we don't want it to keep you from getting the care you need. That's why we offer oral conscious sedation, a method that allows you to be awake, aware, and responsive but also that puts you at ease. If you'd like to learn more, just give our team a call!
Intraoral Camera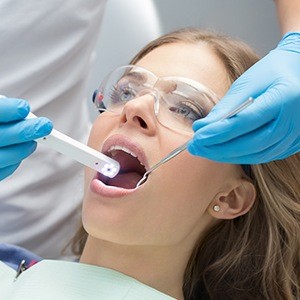 In years past, when your dentist found a problem in your mouth, you simply had to trust them. Well, nowadays, we use our OmniCam intraoral cameras to show you in real time exactly what we see on screens right next to your chair. With this knowledge, you can become an equal partner in your oral health. You become able to make more informed decisions about your treatment and have more confidence moving forward with whatever solution you choose.
Digital X-Rays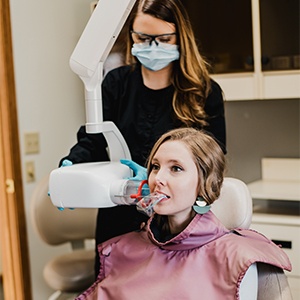 Did you know that we can take your X-rays digitally? Not only does this technology emit significantly less radiation than traditional X-rays, but it produces images that are available for review basically instantly, saving you time. Digital X-rays also often create a clearer image, which leads to better and earlier diagnosis of oral problems like tooth decay or infections. As a result, we're able to give you better treatment and help you avoid larger issues down the road.
CT/Cone Beam Scanner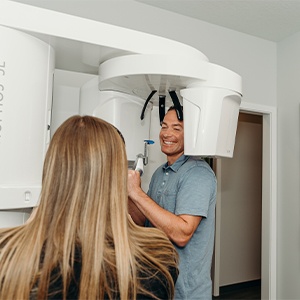 As advanced as digital X-rays have become recently, they don't give us every bit of information we need to provide successful results in more complex procedures. Our Sirona Orthophos CT cone beam scanner produces a 3D image of the structures and tissues in your oral cavity, including nerves and blood vessels. Using this image, we can accurately plan the placement of dental implants or determine whether preliminary procedures need to take place to ensure success. With this tool, we are able to give you treatment that ends with better results every time.
Digital Impression System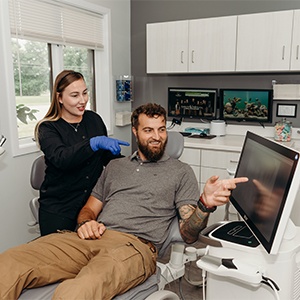 If you've ever had a dental crown placed, you likely have experienced thick putty impressions. This outdated method can be uncomfortable for patients and can even create inaccurate data for your restorations or appliances. Instead, we use a digital impression system from OmniCam. Not only does it collect the necessary data with precision, but it is also much more pleasant than having to endure putty impressions.
Soft Tissue Laser Dentistry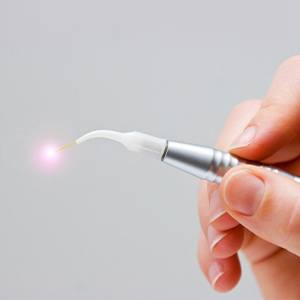 Before soft tissue lasers, treating gum disease—or performing any procedure involving the soft tissues for that matter—involved minor surgery complete with scalpels and sutures. However, our BioLase soft tissue laser makes these procedures much less invasive and painful, causing little to no bleeding and reducing healing time significantly. So whether you have an oral infection or a "gummy" smile that you'd like to address, our soft tissue laser can give you the results you want.