Implant-Retained Dentures – Bettendorf, IA
Brand-New Teeth You Can Trust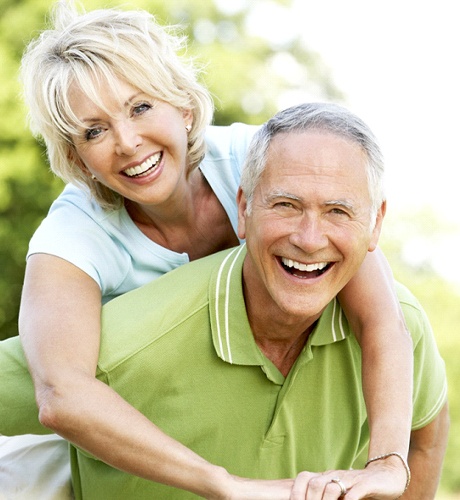 If you're missing all your teeth on one or both arches, chances are you've at least considered getting dentures. However, sometimes traditional dentures end up slipping and sliding around when you're just trying to live your life. Sometimes the fit ends up changing over the years, causing discomfort. With implant-retained dentures, all of those worries are things of the past. These prosthetic teeth are held in place with four to six dental implants. Since Dr. Pogue is a Fellow with the International Dental Implant Association, you can trust that you and your new teeth will be in good hands. If you're ready for brand-new teeth you can trust, contact us to schedule a consultation for implant-retained dentures.
How Do Implant-Retained Dentures Work?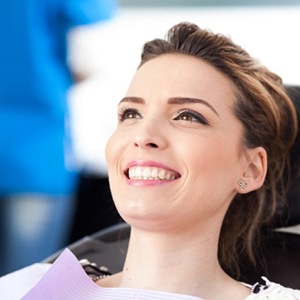 As the name implies, these dentures are secured with dental implants, or small titanium posts that are surgically inserted into the jawbone to replace the roots of missing teeth. Normally implants are inserted vertically. However, with implant-retained dentures, the implants that go toward the back of the mouth are placed at a 45-degree angle. This allows patients who have experienced jawbone loss from missing teeth to still undergo the procedure. Your dentures are then attached to the implant with metal connectors called abutments.
Am I A Candidate for Implant-Retained Dentures?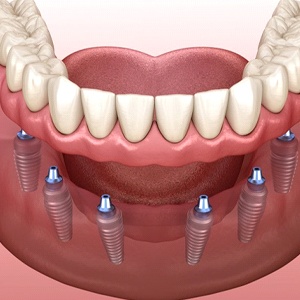 The great thing about dental implants is that most people who are missing teeth are actually great candidates for them. You may simply have to undergo a few preliminary procedures beforehand. For example, if you don't have enough healthy jawbone to support implants, you might have to have a bone graft first. If you have gum disease, you'll have to get that treated before implants can be placed. Once we have determined that you have adequate oral and overall health by going over your medical history, which is done at your consultation, then we can begin placing your implants.
The Implant-Retained Dentures Procedure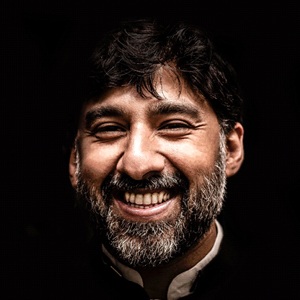 Before we can place implants, we will take x-rays of your entire mouth to figure out where to place them. Then, Dr. Pogue will strategically insert an average of four to six implants throughout your jawbone. This will be done in a surgical procedure, so we can discuss your sedation options at your consultation. Because it takes several months for the jawbone to fully integrate with the implants, we often can't place your permanent denture at first. We can, however, usually place a temporary denture to wear in the meantime so you don't have to go without your teeth. Once your jawbone has fully grown around the implants, we'll attach your permanent prothesis.
Benefits of Combining Dentures & Dental Implants
Implant-retained dentures come with numerous benefits over traditional dentures alone, including:
Traditional dentures only restore about 20 percent of your original biting force, while those retained by implants can restore 70 percent or even more.
Although you might pay more up front than you would for traditional dentures, you actually end up saving money in the long run. Regular dentures need to be relined or replaced every few years, while those held in place by implants won't change their fit over time. You can trust them to last for decades, possibly even the rest of your life.
Dental implants keep your jawbone from deteriorating as it normally would when you're missing teeth. This will keep your face from sagging and looking old before its time.
Implant-retained dentures are sturdier than regular dentures, meaning no unexpected slippage or embarrassing whistling sounds when you're trying to speak.