Meet Our Bettendorf, IA Dental Team
When you call to make an appointment or you get a dental cleaning with us, you have the opportunity to work with our friendly, experienced team members. We love getting to work with our patients every day, and we can't wait to get to know you and your loved ones better! Before you come in, take a few minutes to become familiar with our dental family by reading the information below.
Ashli, Front Office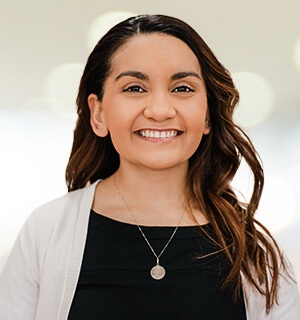 Ashli's career in the dental field spans well over five years so far, and we're happy to now have her here at Pleasant Valley Dentistry. After attending Illinois Central College, she studied at Dental Assisting Technologies and is also certified in CPR. What she enjoys most about her position is getting to know all of the patients so well over time!
Originally from Moline, Ashli and her husband now live in Rock Island with their three dogs named Prim, Dobby, and Milo. Together, they are a very active family, regularly going to the gym, playing outside with the dogs, and spending quality time with friends and family. They are also very involved in dog rescue and regularly foster for two local rescues, regularly transporting dogs to new homes. Most people love puppies, but Ashli is very partial to senior dogs – they're her favorite fosters!
Lorena, Front Office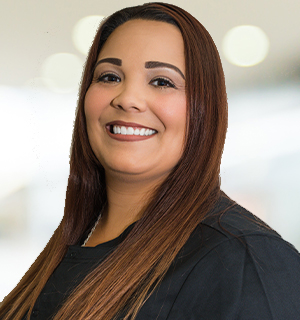 Lorena is relatively new to our dental team, but her overall career in oral healthcare covers over 15 years so far! She studied at EICC and Scott Community College; in addition to her front office expertise, she is also a Registered Dental Assistant. She really enjoys being able to help patients proceed smoothly with treatment and achieve the smile of their dreams.
A Muscatine native, Lorena and her husband have three beautiful girls at home. When she isn't busy at the front desk, her favorite activities include listening to music, boating, camping, and spending quality time with her family. She also loves make-up!
Allison, Dental Hygienist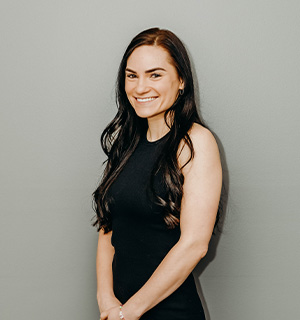 Allison's career in the dental field spans over five years so far, and there's nothing she enjoys more here at Pleasant Valley Dentistry than building strong, trusting relationships with patients over time. She attended Kirkwood Community College for her education and is also certified in local anesthesia and diode lasers.
Originally from Davenport, IA, Allison and her husband Jimmy have two wonderful kids named Emily and Beau. Their other family members include Pete, a Maltese/Yorkie, and Ozzy, who is a yellow Lab. When she isn't busy at work, her favorite hobbies include spending quality time with loved ones, watching the Chicago Cubs, and working out. She also has a passion for baking and decorating cakes – she even made her own wedding cake!
Alexis, Dental Assistant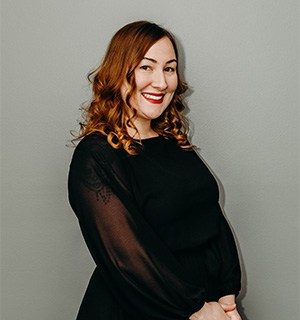 Alexis studied at the Midwest Technical Institute, and she's been a member of Dr. Pogue's dental office for a few years now – with hopefully many more to come! Her favorite part of this job is getting to spend time alongside such wonderful coworkers.
Originally from the Davenport area, Alexis has one daughter named Hensley at home. When she has free time, her favorite hobbies include cooking, painting, and traveling. She and her daughter regularly embark on fun road trips to visit different zoos, aquariums, museums, and much more. She's also a slight makeup fanatic and owns over 150 lipsticks.
Michelle, Dental Assistant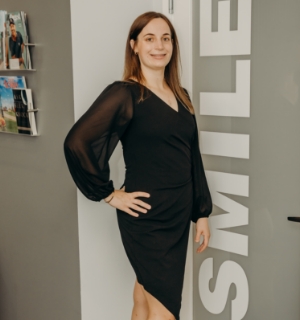 A Davenport native, Michelle completed her education at Midwest Technical Institute and is certified in CPR, radiation, and infection control. She is relatively new to Pleasant Valley Dentistry but already loves being able to help patients enjoy prettier smiles!
Outside of work, Michelle is happily engaged to Stephen and has a young daughter named Makenzie. She also enjoys spending quality time with her mom, grandmother, twin brothers, sisters-in-law, two nephews, and niece. Other hobbies include shopping, trying new restaurants, and going on lots of fun adventures with Makenzie. An interesting fact about her: she is EXTREMELY afraid of spiders.