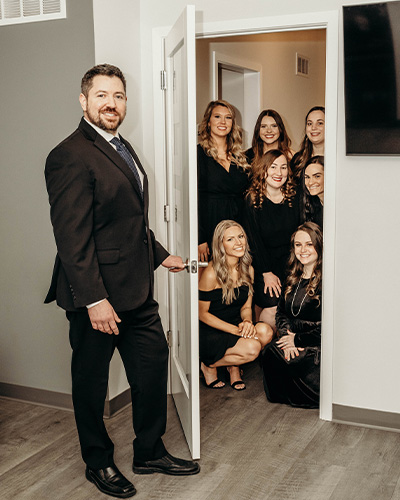 Meet Our Bettendorf, IA Dental Team
When you call to make an appointment or you get a dental cleaning with us, you have the opportunity to work with our friendly, experienced team members. We love getting to work with our patients every day, and we can't wait to get to know you and your loved ones better! Before you come in, take a few minutes to become familiar with our dental family by reading the information below.
Abigale, Dental Hygienist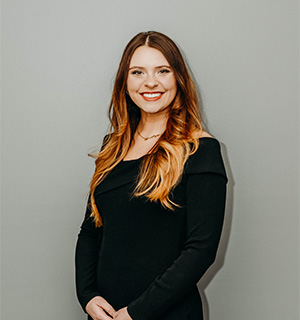 Abigale studied dental hygiene at Carl Sandburg College and has been working in dentistry for nearly five years so far. Today, she is an RDH with training in local anesthesia, nitrous oxide, and dental sleep medicine. What she enjoys most about her role at the office is building such trusting relationships with patients and helping them maintain not only oral health, but overall health as well!
Abigale recently married her husband Steven in October of 2019, and she also has a dog named Ginger and a cat named Remy at home. In her free time, she enjoys hanging out with friends and family, shopping, and watching baseball games in St. Louis. She's also very crafty and loves digging into DIY projects whenever she has a moment alone.
Keegan, Dental Hygienist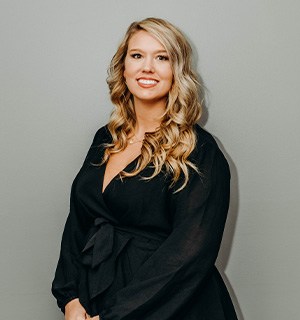 Keegan has worked in the dental field for seven years and counting and building relationships with patients continues to be her favorite part of her job! To earn her dental hygiene license and undergo training on local anesthesia and sleep medicine, she attended Carl Sandburg College.
At home, Keegan has a son, Weston, and a dog, Lulu. When she isn't at the office, you'll likely find her spending time with loved ones, cooking, shopping, and cheering on the Chicago Blackhawks!
Alexis, Dental Assistant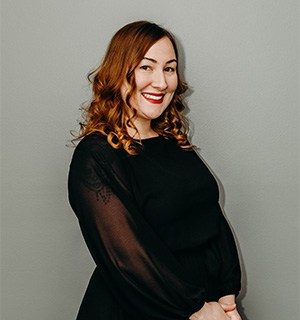 Alexis studied at the Midwest Technical Institute, and she's been a member of Dr. Pogue's dental office for more than five years now – with hopefully many more to come! Her favorite part of this job is making patients feel comfortable and helping them love their smiles.
Originally from the Davenport area, Alexis has two daughters at home, Hensley and Marley. When she has free time, her favorite hobbies include watching true crime shows, traveling with her kids, and being outdoors when the weather is warm. Here's something you may not know about her: she loves to cook and try new restaurants!
Michelle, Dental Assistant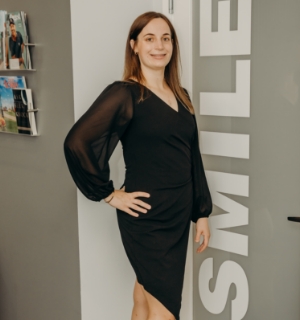 A Davenport native, Michelle completed her education at Midwest Technical Institute. Today, she is an Expanded Functions Dental Assistant that is certified in CPR as well! She's been an important member of our team for more than four years now, and she continues to love getting to give people their smiles back.
Outside of work, Michelle is happily engaged to Stephen and has two daughters, Makenzie and Millie. Plus, she has two Corgis and a bearded dragon at home! As for hobbies, she enjoys shopping and trying new restaurants. Here's a fun fact about her: she has nine tattoos.
Ashley, Office Manager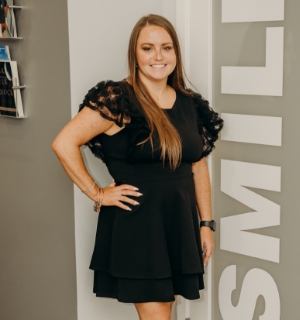 Ashley is originally from Davenport! She attended Scott Community College, is a Registered Dental Assistant, and is an active member of the Fellowship of the American Academy of Dental Office Managers. A 10-year dental veteran, her favorite part of her job continues to be knowing that she has played a part in creating healthier and happier smiles.
Ashley and her husband have two daughters, two dogs, and one cat. In her free time, she enjoys watching football (go 49ners!), watching baseball, and spending time with friends and family. Here's an interesting fact about her: her daughter, Addison, is named after Addison Avenue (where Wrigley Field is).
Avery, Insurance Coordinator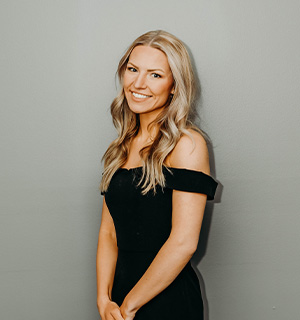 A native of Cambridge, IL, Avery has been working in the dental field for several years and counting. She first entered this line of work by becoming a Certified Dental Assistant through the Dental Assisting National Board. Now, you'll find her at the office helping patients navigate their dental insurance policies and maximizing their benefits for a stress-free financial experience! Her favorite thing about her job is being able to build relationships with our patients and advocating for them and their dental needs.
Outside the office, Avery loves being with her boyfriend, Travis, and their one dog and two cats. Taking their fur babies on walks and cuddling with them is a must! She also typically has a blast playing golf, kayaking in the nearest river, scrolling through Pinterest, and spending quality time with friends and loved ones.