Replace Missing Teeth – Bettendorf, IA
Renew Your
Smile for Life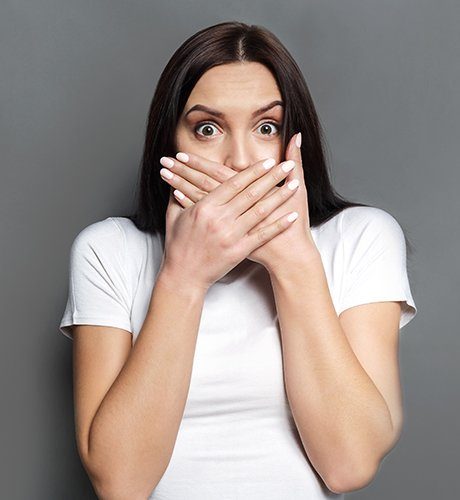 Missing teeth are a very common problem across the country, and not just for older people. In fact, current estimates are that about 120 million Americans are missing at least one tooth. If this includes you, the team at Pleasant Valley Dental is more than ready to close any gaps in your smile with a range of options to repalce missing teeth in Bettendorf. From traditional bridges and dentures to state-of-the-art dental implants, Dr. Pogue can help you rebuild your smile and confidence at the same time using a custom-designed solution. To learn more about your options and get started, contact us today.
Why Choose Pleasant Valley Dentistry to Replace Missing Teeth?
Start-to-Finish Dental Implants Available
High-Quality Materials Deliver Unbelievable Aesthetics
Custom-Made Restorations For the Perfect Look & Fit
What Happens If I Do Nothing?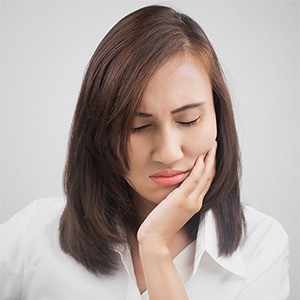 Many patients choose to ignore their tooth loss if it isn't causing them any major problems, but this is always a mistake. Even a single missing tooth can compromise the stability of an entire row of teeth, causing the remaining ones to shift and misalign in ways that throw off the bite. An unbalanced bite also leads to more wear and tear for the remaining teeth, which can eventually cause even more tooth loss! For your oral health both now and in the future, replacing any missing teeth is always a good idea.
Dental Bridges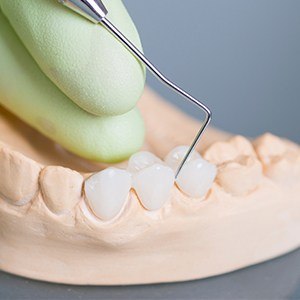 For patients with one to three missing teeth in a row, a dental bridge offers a fast and effective way to make that unwanted space disappear. Two dental crowns are placed on either side of the absent teeth, and these are bonded to additional crowns that go in the middle. Bridges not only restore a patient's appearance, but their ability to chew effectively as well, plus they can prevent the other teeth from drifting into the gap.
Dentures & Partial Dentures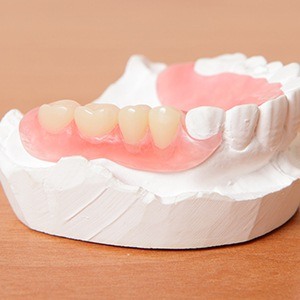 Several missing teeth can severely compromise a person's ability to eat, speak, and just live their life comfortably, but the right denture can quickly change all that. Our prosthetics are custom-designed by Dr. Pogue to have a lifelike appearance and comfortable fit that a patient will enjoy for many years to come. In addition to traditional removable partial and full dentures, patients can also enjoy even more stability and durability thanks to dental implant-retained prosthetics.
Dental Implants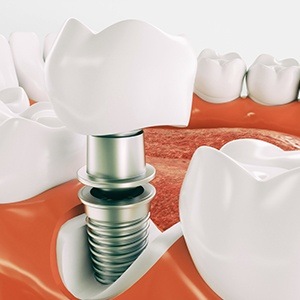 Today, dental implants are the most comprehensive tooth replacement available, and absolutely every dentist around the world agrees. Instead of just sitting on top of the gums, implanted teeth are connected directly to the jawbone using small titanium posts that act as tooth roots. This gives them a strength only matched by real teeth, and all-porcelain restorations ensure they have a natural appearance as well. As a Fellow with the International Dental Implant Association, Dr. Pogue is uniquely qualified to provide this treatment and has already used it to rebuild countless smiles in Bettendorf and beyond.