Veneers – Bettendorf, IA
Get a Beautiful Smile Quickly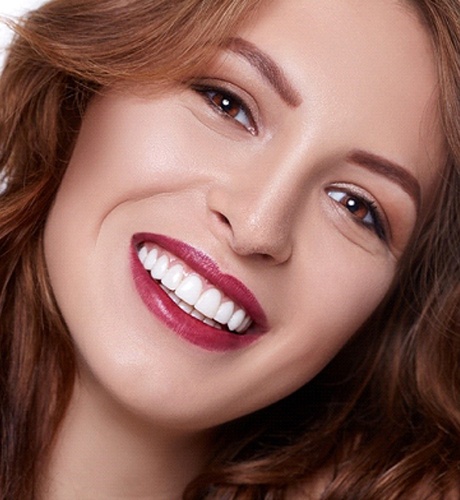 Everyone deserves to have a confident, beautiful smile, but few people have perfect teeth. If you are embarrassed by chips, stains, or gaps between teeth, you can have a flawless smile with veneers in Bettendorf. After just 2 appointments ,you will have a picture-perfect smile that you will be proud to show off.
Why Choose Pleasant Valley Dentistry for Veneers?
Custom Made for Every Patient
Can Mask Multiple Imperfections at the Same Time
Designed to Last for Decades
What are Dental Veneers?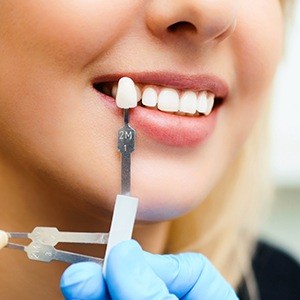 A dental veneer is a thin shell that's bonded to the front surface of a tooth to improve its color, size, and shape. When bonded to the teeth most visible when smiling, you can address several imperfections at once. You won't need multiple procedures to reach your goals in less time.
Modern veneers are made of porcelain because it looks natural. Not to mention, it allows veneers to be thinner than ever, so less of your tooth is removed during the bonding process to preserve more of your natural structure. While veneers are thin, they are proven to last for a decade or longer with the proper maintenance, like committing to your oral hygiene and regular trips to your dentist. It's also best to avoid anything that may compromise your new smile, like using your teeth as tools to open bottles or chewing on inedible objects.
The Process of Getting Veneers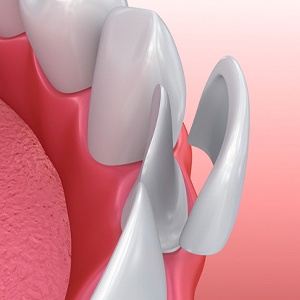 If you are ready to revamp your smile, you are going to need to schedule a consultation. Your cosmetic dentist in Bettendorf will examine your mouth and learn more about your goals to ensure they are right for you. If your teeth and gums are healthy, you will be scheduled for the first phase of your treatment.
After your teeth are cleaned, your dentist will remove a small amount of enamel, which is necessary to ensure the veneers will fit like a glove. Your dentist will take a digital scan of your mouth. The image is used to craft your veneers to meet your exact specifications. It can take the dental lab a couple of weeks to craft your new smile, so your dentist will attach temporary veneers in the meantime. Once your veneers have been sent back to our office, you will return to have them bonded to your teeth.
You won't have to worry about a painful procedure or a long recovery. You will walk out of the office with the smile of your dreams.
The Benefits of Veneers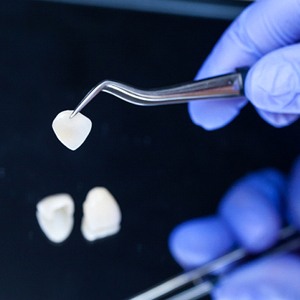 Veneers are among the most popular cosmetic procedures, and for good reason. They offer several benefits, including:
Porcelain mimics your enamel to look like your real teeth.
Veneers are stain-resistant, so your smile will stay bright.
Quick and minimally invasive procedure.
Carefully crafted to meet your exact needs.
Durable to last for 10 years or more.
Cost-effective option.
Understanding the Cost of Veneers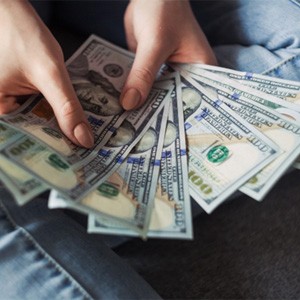 You don't have to be a movie star or celebrity to benefit from veneers. Contrary to common misconceptions, they aren't as expensive as most people think. Various factors affect the cost of veneers in Bettendorf, but we offer the solutions you need to keep them affordable. After examining your mouth and learning more about your goals, your cosmetic dentist will help you choose the most cost-effective treatment to achieve the picture-perfect smile you desire.
Cost VS Cosmetic Dentistry: What's Right For Me?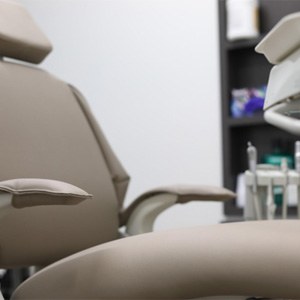 There isn't a cookie-cutter procedure to create a beautiful smile because every mouth and situation is unique. There may be several methods to address your concerns, each with different timelines, costs, and lifespans. Your cosmetic dentist in Bettendorf will recommend which services will address your concerns while meeting your preferences and budget. Common elective procedures include:
Braces: Whether metal braces or clear aligners, you can fix your bite and alignment. On average, treatment can take 12 to 24 months. While you can use your dental insurance, it can be a long commitment if you only need to make minor tooth movements.
Teeth Whitening: Whitening systems can get your teeth up to 8 shades whiter, with results that can last for many months to several years. However, not all stains respond to whitening treatments.
Direct Bonding: A composite resin can correct various minor aesthetic flaws, like chips or cracks. Bonding is affordable, convenient, and can last for 5 to 10 years before needing to be replaced.
Veneers: Veneers address multiple imperfections using one treatment, including stains, chips, and gaps. After just 2 appointments, you can have a dazzling smile for 10 years or longer with the right maintenance, like brushing and flossing. Veneers are often the most cost-effective option because you won't have to pay for many procedures or undergo a lengthy treatment plan.
We will provide you with a personalized estimate and review the fees included in your plan. You will know exactly what you'll have to pay before committing to anything.
Alt: Empty dental chair
How to Make Veneers Affordable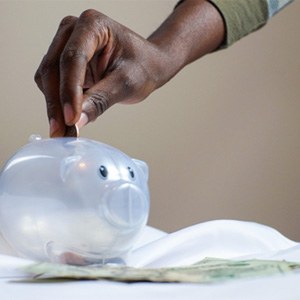 Veneers in Bettendorf are affordable for people from all walks of life. A member of our team will discuss your payment options to improve your smile without breaking the bank, which includes:
Traditional Payments: We accept all traditional payment methods, including cash, checks, and credit cards.
Dental Insurance: You can use your dental insurance to offset the cost of medically necessary procedures. We will work on your behalf with your dental insurance to maximize any appropriate benefits.
Third-Party Financing: Pay for your new smile using monthly installments with little or no interest financing through a third-party financing company like CareCredit.
Special Offers: Ask us about any ongoing promotions or special offers to lower the amount you'll pay.
If you have any questions about your payment options, or you are ready to schedule your consultation, contact our office today. We look forward to helping you achieve a confident, attractive smile you'll want to share with the world.
Schedule Your Consultation Today
If you are ready to love the smile you see in the mirror, it's time to see if veneers are right for you. Contact our office today to request your consultation for a picture-perfect smile.
Veneers FAQs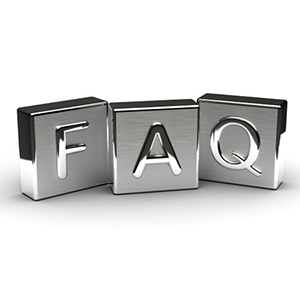 Veneers in Bettendorf can give you the confident, stunning smile you desire, but they are a lifelong commitment. It's normal to have some concerns before you are ready to move forward. Don't worry, here are the answers to a few frequently asked questions to determine if they are right for you.
Are veneers permanent?
Unfortunately, veneers aren't permanent because they must be replaced, eventually. However, they aren't reversible either because your cosmetic dentist will need to remove some enamel during the application process. Your teeth will always have to be covered by restorations, whether veneers or crowns. You won't have to budget for replacements often because veneers are designed to be a long-term solution, which can last for a decade or more with the right care. You can maximize your investment with a solid oral hygiene routine at home and regular appointments with your dentist.
How many veneers will I need?
Every mouth and situation differs, so there's no way to know how many you will need without first examining your teeth. A veneer can be applied to a single tooth to improve its shape, color, and size. However, the goals of veneers are to enhance your smile overall. Therefore, your cosmetic dentist in Bettendorf will recommend bonding them to the teeth visible when smiling. This allows them to cover several imperfections at once. You may need 4 to 12, depending on your treatment plan.
What happens to the teeth underneath?
Veneers provide long-lasting results because of the unique application process. A small amount of enamel is removed to ensure a strong bond. Although your enamel won't grow back, only a minimal amount is removed. It won't affect the health, integrity, or structure of your teeth as long as they are covered by restorations and you follow your dentist's aftercare instructions, like brushing and flossing.
Are veneers covered under dental insurance?
Veneers are an effective procedure, so they aren't typically covered under dental insurance unless they are deemed medically necessary. This can be the case when needing replacements. In some situations, you can use your coverage to reduce your out-of-pocket expenses for certain steps in your plan, like imaging, impressions, or preparatory treatments. A member of our team will help you maximize any applicable benefits. They will explain how your coverage is being used and your payment options for any remaining balance, like third-party financing. We will help you find the solutions you need to keep a picture-perfect smile affordable.
Do veneers feel like real teeth?
You can expect an adjustment period, but most patients say they forget they aren't a part of their natural smiles in no time. Your teeth won't feel heavy or bulky because modern veneers are thinner than ever. Your cosmetic dentist will use advanced technology to ensure your veneers fit your teeth like a glove. You won't feel any uncomfortable ridges when running your tongue over them. Your teeth will feel sleek and smooth. They won't affect your ability to bite or chew, but you will want to avoid hard or sticky foods.