Restorative Dentistry – Bettendorf, IA
Smile Repair You
Can Count On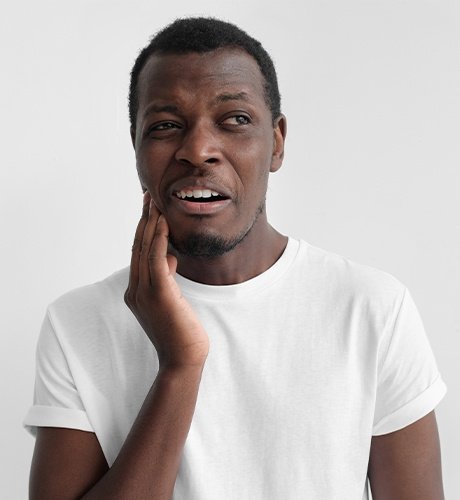 As the son of a tractor mechanic, Dr. Pogue understands that absolutely everything requires a little maintenance from time to time, including people's smiles. Whether you have a single cavity or multiple broken teeth, he's more than ready to fix you right up using the latest techniques and highest-quality materials. With a custom-made solution, he can renew your smile and make your problem seem like it never existed in the first place. To learn more about your options and schedule restorative dentistry appointment in Bettendorf, contact Pleasant Valley Dentistry today.
Why Choose Pleasant Valley Dentistry for Restorative Dental Treatments?
Advanced Materials Look Great & Will Endure for Decades
Our Appointments Always Start on Time
CEREC: Top-Quality Crowns in a Single Appointment
What If I Do Nothing?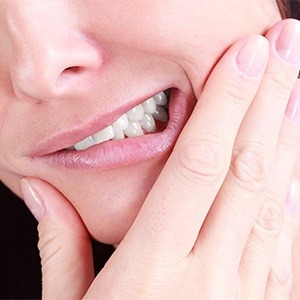 If you aren't experiencing any pain or dysfunction, why not just ignore a small cavity or cracked tooth? While many people think this is the most budget-friendly approach, the truth is that damaged teeth always get worse over time without professional intervention. Even minor decay or damage can lead to extreme pain or even tooth loss, forcing a patient to get much more costly procedures to fix. For both your oral health and your wallet, it's always wise to visit a dentist at the earliest sign of a problem.
Dental Crowns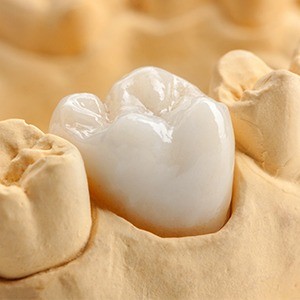 Dental crowns are both extremely versatile as well as incredibly effective when it comes to addressing all types of dental issues. With one, Dr. Pogue can repair major cavities, put broken teeth back together, strengthen a root canal treated tooth, and even replace a missing tooth when paired with a dental implant. These restorations are shaped to look and function just like natural teeth, and they are fitted directly over a compromised tooth to protect it while also bringing back its original strength and appearance.
Learn More About Dental Crowns
Tooth-Colored Fillings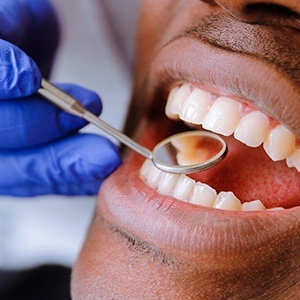 If you have a minor cavity, Dr. Pogue will use composite resin to replace the decayed enamel as opposed to traditional amalgam. This substance is more malleable, meaning it can be placed into a tooth while preserving as much healthy enamel as possible, plus it can be shaded to blend seamlessly into a patient's smile. That way, a patient doesn't have to worry about friends or coworkers noticing their dental work whenever they eat or speak.
One Visit Dental Restorations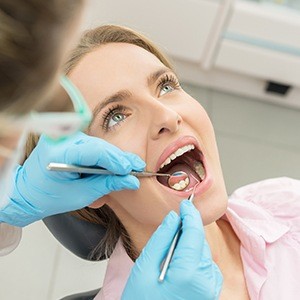 We use in-house CEREC technology to streamline the smile repair process. Now, instead of a patient having to visit the dentist twice and get a messy impression to receive a crown, we simply scan the tooth and digitally design the crown, and then it's made right in our dental office with a milling machine. Dr. Pogue then bonds the crown into place, and the entire appointment usually takes about an hour. With CEREC, patients can save time without compromising on the quality of their care in the slightest.
Learn More About CEREC Same-Day Crowns
Full Mouth Reconstruction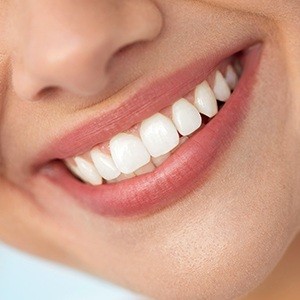 If you have several dental problems and think it's too late for your smile, we invite you to give Pleasant Valley Dentistry a call without a second thought. Dr. Pogue is able to rebuild even the most damaged teeth using a full mouth reconstruction, helping patients recover their bite and confidence at the same time. He'll put together a personalized treatment plan designed for your unique situation, combining multiple procedures that will improve your health and appearance to give you the strong and attractive smile you deserve.