CEREC Same-Day Dental Crowns – Bettendorf, IA
Custom-Made Crowns
in a Single Appointment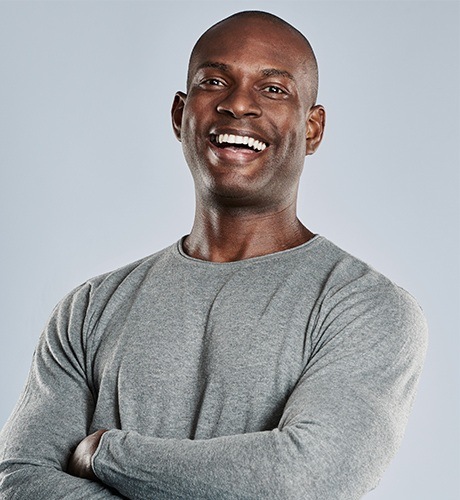 Do you have a broken or decayed tooth? Don't think you have time to get it repaired? At Pleasant Valley Dentistry, now you do thanks to CEREC same-day dental crowns in Bettendorf. This system combines computer-assisted design and manufacturing technology and enables us to provide high-quality, custom-made crowns in about an hour. Unlike other dental offices that will require you to schedule multiple appointments to get this treatment, we'll have you in and out of our dental office in the same amount of time as your average lunch break. The speed you want and the quality you deserve can be found right here in Bettendorf, so contact us today to schedule an appointment.
Why Choose Pleasant Valley Dentistry for CEREC Same-Day Crowns?
Custom-made to Suit Every Patient
All-Porcelain Crowns Look Great & Will Last for Decades
Appointments Always Start on Time
How Does CEREC Actually Work?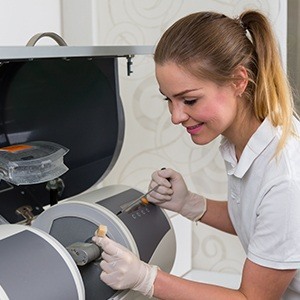 If you come to see us with a damaged tooth and are in need of a crown, we'll begin the CEREC process by digitally scanning your tooth. This will create a model Dr. Pogue can use to design your crown so it's guaranteed to have the perfect look and fit. Once this step is done, his plan is sent to our in-house milling machine, where your crown will be carved from a single piece of dental porcelain. Dr. Pogue will then place the crown into your mouth and make a few final adjustments. At that point, you're done, and the only people who will know which tooth has been crowned will be you and Dr. Pogue!