At-Home Teeth Whitening – Bettendorf, IA
Brighten Your Smile
in Just Two Weeks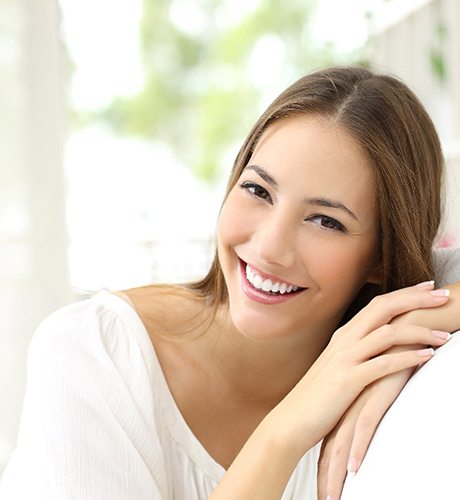 If you've ever tried to achieve a dazzling smile with a store-bought teeth whitener, you've probably been disappointed. Most over-the-counter whitening products can cause tooth sensitivity and gum irritation while only providing subpar results that don't last. Thankfully, you can significantly brighten your smile in just two weeks from the comfort of your own home with at-home teeth whitening kits from your Bettendorf cosmetic dentist! If you're ready to get the beautiful, shining smile you've always wanted, call us here at Pleasant Valley Dentistry to schedule a consultation!
Why Choose Pleasant Valley Dentistry For At-Home Teeth Whitening?
#1 Personalized Treatment for Your Unique Smile
#2 Brighten Your Teeth by Six to Eight Shades
#3 Beautiful Results That Can Last a Lifetime
How Does At-Home Teeth Whitening Work?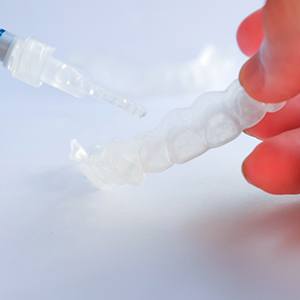 Just like no two smiles are the same, there is no one-size-fits-all when it comes to Dr. Joshua Pogue's cosmetic dentistry. After you've both agreed that this is the best treatment for your unique pearly whites, he'll provide you with a custom-made whitening kit. The specialized trays are designed to perfectly fit over your teeth, ensuring optimal tooth coverage while protecting your gums and tongue. You'll simply add a set amount of powerful whitening gel to them and wear them for a prescribed amount of time each day. You can do this whenever it best fits into your schedule, like while you're doing chores around the house or watching TV at the end of the day. After about two weeks of this routine, you'll see that your smile has brightened by six to eight shades!
The Benefits of Professional At-Home Teeth Whitening Kits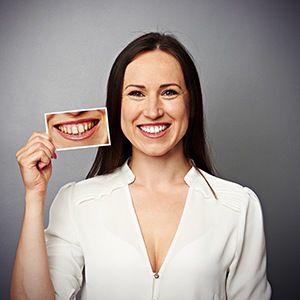 An at-home whitening kit from your dentist may seem very similar to the products you can buy at the store or online, but it can offer several important advantages, including:
Safety and comfort: Before your treatment even begins, Dr. Pogue will look for and treat issues like tooth decay and gum disease that can potentially make the whitening process uncomfortable.
Guaranteed results: With the help of a professional like Dr. Pogue, you won't be taking a gamble on your smile. You can rest assured knowing that you'll achieve the dazzling results you want.
Longevity: Professional teeth whitening results typically last years longer than those from an over-the-counter whitener. What's more, Dr. Pogue can provide refills for your whitening gel to help you keep your smile shining for decades.
How to Maintain At-Home Teeth-Whitening Results for Decades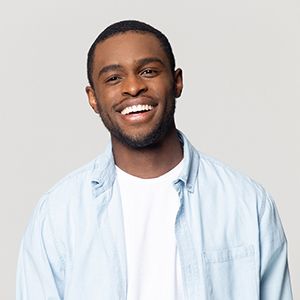 Once you've brightened your pearly whites with a professional at-home whitening kit, it's easy to protect your investment with simple habits like:
Brushing for two minutes twice a day and flossing daily to prevent surface staining.
Avoiding mouthwashes that contain alcohol.
Minimizing how many dark colored foods/beverages you consume, like red wine, soy sauce, and blueberries.
Dr. Pogue is dedicated to helping his patients achieve a beautiful smile they can't wait to show off and maintain it for life! That's why, for one flat fee, he'll provide free refills of whitening gel after your treatment so your smile can shine for years to come. Call us at Pleasant Valley Dentistry to schedule your consultation today!
Teeth Whitening FAQs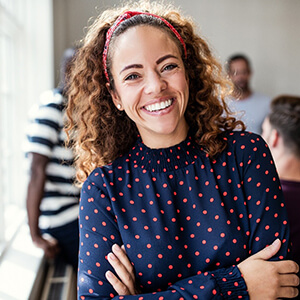 Reading through the above information can give you valuable insight into the teeth whitening process, benefits, and maintenance. However, if you still have a few questions on your mind before committing to treatment, that's okay too! To make finding the answers you are looking for as seamless as possible, our team has responded to some of the most frequently asked questions we hear from patients below. As always, if you would prefer to speak directly with our team, don't hesitate to get in touch!
Does Teeth Whitening Hurt?
From routine dental checkups to smile makeovers, many patients are fearful that their time in the treatment chair will be painful. If you've been hesitant to commit to treatment due to similar reservations, you'll be happy to know that the entire experience will be virtually pain-free. Even symptoms, like tooth sensitivity, are negated thanks to custom whitening solutions and personalized trays. With that being said, if your teeth are more prone to sensitivity, don't hesitate to let our team know. From there, we can make recommendations on how to avoid this unpleasant sensation, like limiting ice-cold beverages and using a specialty toothpaste.
What's the Difference Between Professional and Store-Bought Teeth Whitening?
Patients looking to lift stubborn stains and dental discoloration often wonder what the difference is between professional teeth whitening and store-bought alternatives. First, while whitening treatments from your dentist are entirely customized to your unique smile goals, over-the-counter brightening kits rely on one-size-fits-all trays and diluted whitening agents. Additionally, professional teeth whitening takes into account your existing restorations (i.e., fillings, dental crowns, etc.) and the state of your teeth and gums. This is essential to providing safe, effective treatment that will preserve your oral health while improving the appearance of your smile. Store-bought options, however, don't do the same, leading to lackluster results at best.
Does Teeth Whitening Damage Enamel?
No, teeth whitening gel does NOT damage healthy enamel. With that being said, if your teeth are compromised due to a dental problem, like tooth decay, the chemicals can cause problems. That's why professional teeth whitening treatments always begin with a thorough dental exam! It is also important to note that using at-home remedies, like activated charcoal and hydrogen peroxide, and overuse of whitening products can indeed cause damage. So, make sure to leave enhancing your smile to the pros!
Am I a Candidate for Teeth Whitening?
If your once white smile is beginning to take on a yellow look, then you may be a candidate for teeth whitening. To find out for certain, schedule an initial consultation! This appointment will not only allow our team to assess your teeth and gums, but it will also give us an opportunity to learn about your smile goals 1-on-1. From there, we can begin working on your custom treatment plan. If any preliminary procedures are needed beforehand, like periodontal therapy, we will administer that treatment first.