BOTOX® – Bettendorf, IA
Subtle & Exquisite Results Without Surgery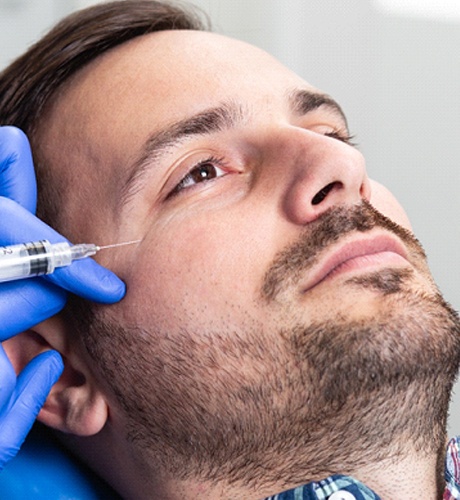 Do you have lines and wrinkles on your face that make you feel unattractive and look older than you actually are? This is because every time you create a facial expression, the muscles under your skin will bunch together and the collagen and elastin stored in that area will start to break down. Other factors like sun exposure, smoking, and genetics can also cause these unwanted blemishes to appear. Luckily, Dr. Pogue offers BOTOX & dermal fillers that help turn back the clock on aging and renew your youthful appearance, boosting your confidence. To schedule a consultation to learn how BOTOX can benefit you, contact us today!
Why Choose Pleasant Valley Dentistry For BOTOX?
Trusted & Experienced Cosmetic Dentist
No Wait Time
State-of-the-Art Technology
How Does BOTOX Work?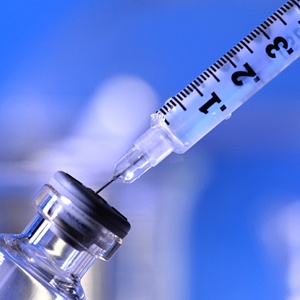 BOTOX contains a bacteria called botulinum toxin that freeze certain facial muscles and smooth out lines caused by frowning or aging. During your appointment, Dr. Pogue will dilute the bacteria in a saline solution, which he can then inject into certain hardworking muscles to improve the appearance of lines and wrinkles.
Depending on how many injections you'd like to have done, the treatment time can vary. Typically, it takes anywhere from five to 10 minutes for Dr. Pogue to administer each injection, which allows some of our patients the convenience of coming in for their treatment during their lunchbreak.
Before you leave our office, we'll provide you with some aftercare instructions to help improve the results and effectiveness of your BOTOX injections. Most of our patients begin to notice changes within a couple of days. These results typically last between four to six months before they need to visit us again for touch-ups.
What are the Benefits of BOTOX?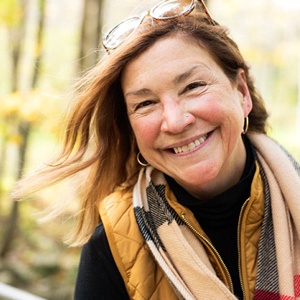 When you visit Pleasant Valley Dentistry for BOTOX injections, you can expect to reap several benefits outside of boosted self-confidence. Some of these include:
Fast Results: BOTOX treatment is often referred to as a "lunchtime facelift" because the procedure can typically be completed within a half hour. Our patients start to notice results within three to five days after their injections, which makes this procedure a great confidence-boost for patients that have busy schedules but are looking for virtually immediate results.
Subtle Effects: If you've never had cosmetic treatment before and are concerned about looking as though you've had "work done," there's no need to worry. The effects of BOTOX are subtle and won't cause your appearance to dramatically change. Instead, it'll gently smooth and improve the look of worn skin and overworked muscles so you can enjoy a more youthful appearance.
Non-Surgical Procedure: Patients who aren't fond of the idea of having a surgical procedure done that involves an extensive recovery period are usually grateful that we offer BOTOX. Most of our patients are able to carry on with the rest of their day after their quick appointment.
Lasting Results: The results that our patients notice from their BOTOX injections typically last between four and six months. However, if it's your first treatment, they may wear off faster.
Cost-Effective Cosmetic Treatment: Depending on how many injections you receive, the cost of the treatment can vary. However, considering the aesthetic and medical benefits of this treatment, it's incredibly cost-effective.
Other Facial Cosmetic Services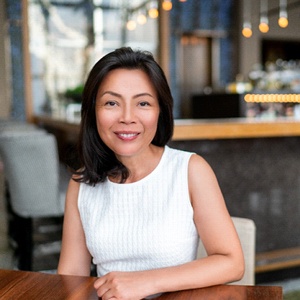 At Pleasant Valley Dentistry, we also offer additional procedures to reduce the appearance of facial imperfections and revitalize your appearance.
Dermal Fillers
Dermal fillers are similar to BOTOX in the fact that they also erase wrinkles and facial lines. However, there's a primary difference between the two. While BOTOX freezes muscles, dermal fillers inject lost collagen that helps restore the volume of sunken areas of the skin, making them appear plumper, firmer, and lifted. Both of these cosmetic facial treatments can also be used together to achieve exquisite results.
Lip Injections
If your lips appear thin and almost nonexistent when you smile or laugh, we can restore their volume with dermal fillers and BOTOX injections. When your muscles appear more relaxed, courtesy of the BOTOX injections, they'll naturally curl upward, making them appear larger. Dermal fillers can also help reduce the appearance of lip lines caused by the loss of collagen.
Scheduling an Appointment
If you have any questions about whether BOTOX, dermal fillers, or a combination of both of these treatments can help boost your confidence by erasing facial imperfections, contact our office today. We can schedule a consultation for you so you can get all of your concerns addressed and feel confident in the decision to enhance your appearance!