Root Canal Therapy – Bettendorf, IA
The Relief You Need
without the Stress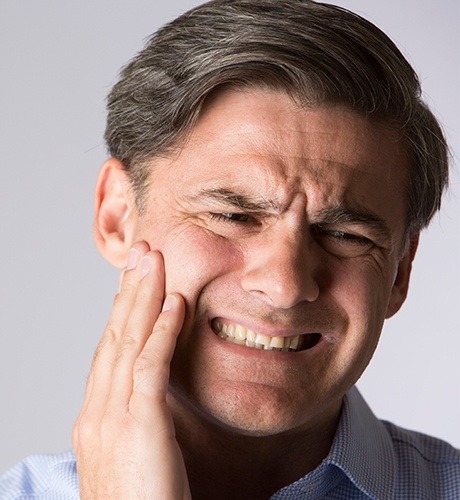 For a patient with an awful toothache (the kind that demands all your focus and prevents you from leaving the house), probably the absolute last thing they want to hear is that they need a root canal. But, in many cases, this is the quickest and most effective way to stop the pain and save the tooth, and thanks to the latest dental techniques, this procedure is nothing like what you've seen on TV or in movies. Here at Pleasant Valley Dentistry, Dr. Pogue combines his experience with a gentle touch to provide complete relief for patients in need while also showing them that root canal therapy in Bettendorf is nothing to fear anymore.
Why Choose Pleasant Valley Dentistry for Root Canal Therapy?
Same-Day Appointments Available for Patients in Pain
Local Anesthetic Makes Every Procedure Comfortable
Friendly Team That Helps Patients Feel Right at Home
The Truth About Root Canals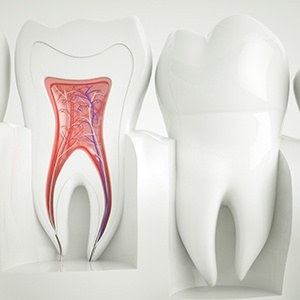 Root canals are used to treat teeth that have developed an infection or sustained damage to the dental pulp, which is the sensitive inner nerve of a tooth. The procedure involves numbing a patient, removing the pulp, and then cleaning and filling the tooth before topping it with a restoration. The actual treatment is practically painless, but the reason root canals have such a terrible reputation is because the pain from the initial dental issue often gets falsely connected to the procedure itself. In reality, most patients don't feel a thing while in the chair and wish they contacted Dr. Pogue earlier once he has fixed their problem!