Clear Aligners – Bettendorf, IA
Invisible Treatment,
Incredible Results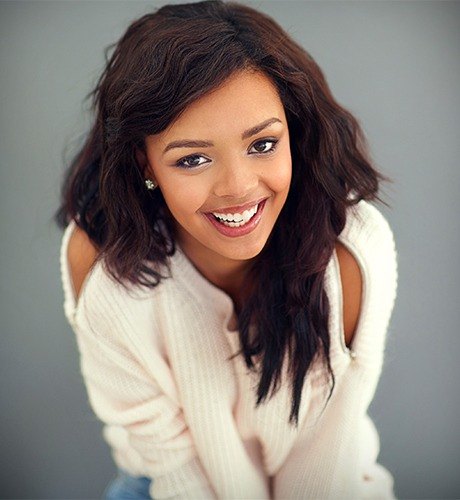 Are you an adult with crooked or gapped teeth? Would you love to have them straightened, but you aren't willing to wear metal braces for years at a time? Plenty of patients are in your exact same position, and for them, Dr. Pogue is able to offer a special solution. With Smile Shapers Clear Aligners, an Invisalign alternative, you can finally get the orthodontic treatment you want without sacrificing your daily appearance in the process. No one except you and Dr. Pogue will notice you're using it, and your friends and coworkers will only be able to tell after they see your gorgeous results. To schedule a consultation to learn more about the Invisalign alternative in Bettendorf, contact us today.
Why Choose Pleasant Valley Dentistry for Clear Braces?
Custom-Made to Have the Perfect Fit
Often Able to Work Faster than Regular Braces
Smooth Plastic Means No Irritating Brackets or Wires
How Do Smile Shapers Clear Aligners Work?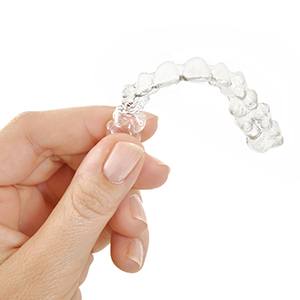 Rather than using brackets and wires to shift the teeth, Smile Shapers Clear Aligners relies on a progressive series of plastic aligners that are completely translucent. When placed on the teeth, they virtually disappear while applying just the right kind of pressure to move the teeth into their ideal positions. Each tray brings a patient closer to their perfect result. In addition to their subtle appearance, Smile Shapers Clear Aligners are also easily removable. Instead of having to alter your diet and brushing/flossing habits like you would with metal braces, you can simply slip your aligners off until you're done, helping Smile Shapers Clear Aligners fit easily into any lifestyle.
Invisalign Clear Aligners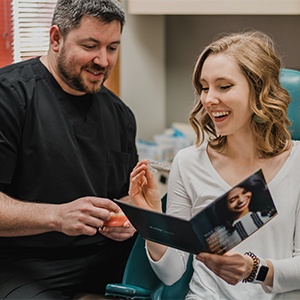 In addition to Smile Shapers, we also offer the most famous clear aligner treatment — Invisalign. It offers all of the same benefits as Smile Shapers. It is discreet, convenient, and comfortable. The aligners are easy to remove, allowing you to enjoy easy oral hygiene and a diet free of any restrictions. Invisalign can correct a number of orthodontic issues, including overcrowding, gaps, crooked teeth, and more. This treatment has already helped millions of people, and it has over a 96% patient satisfaction rate. Perhaps you will be next to experience the Invisalign advantage!