Emergency Dentist – Bettendorf, IA
The Dental Care You Need
Without the Wait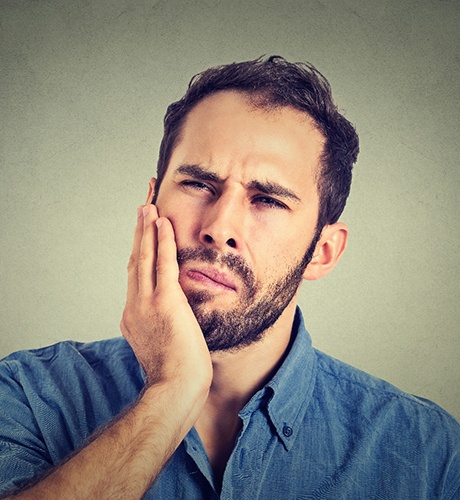 Emergencies of any type are always inconvenient, but when one concerns you or a loved one's teeth, they can actually be very scary. Fortunately, when it comes to terrible toothaches and dental injuries, the people of Bettendorf only have to do one thing to get fast and reliable dental care: call Pleasant Valley Dentistry to schedule an appointment with the emergency dentist in Bettendorf. Our team will walk you through first-aid over the phone and can even schedule you for an appointment the very same day. We'll never leave someone waiting in pain! To get the dental care you need without the wait, don't hesitate to give us a call!
Why Choose Pleasant Valley Dentistry for Emergency Dental Care?
Happy to Help Patients of All Ages
Same-Day Appointments Available for Emergency Patients
Flexible Payment Options to Make Urgent Dental Care Affordable
What to Do in a Dental Emergency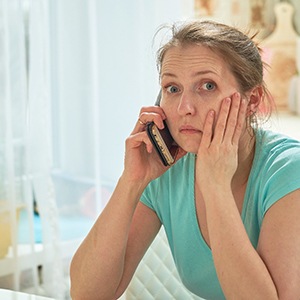 One of the best tips we can give for any dental emergency is to stay calm. Take a moment, take a breath, and this will enable you to take the necessary actions to improve your situation. From there, here's what you should do:
Call us so we can schedule you a same-day emergency appointment and provide first-aid tips for managing your situation until you reach us.
Get an emergency exam with your Bettendorf emergency dentist Dr. Joshua Pogue as soon as you arrive so we can determine the source and extent of your issue.
Review the findings and your options with Dr. Pogue in order to create a personal treatment plan that fits into your budget and restores your oral health.
Get the care you need as soon as you agree to a treatment plan. Whether you need a filling, antibiotics, gum disease treatment, a root canal, or something else entirely, we'll work quickly to preserve your teeth and eliminate your pain.
The Most Common Dental Emergencies
Many situations count as a dental emergency. Even if you are unsure if your circumstances require urgent dental care, we encourage you to call us right away anyways! Over the phone, we can help you assess how serious your situation is, how soon it needs to be treated, and what you should do in the meantime. Below, you'll find all the most common dental emergencies we treat on a regular basis. If you or a loved one experiences any of them, don't hesitate to call us right away!
Understanding the Cost of Emergency Dentistry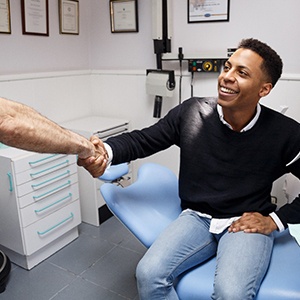 Because every emergency situation is unique, the cost of treating an urgent dental problem is always different as well. Our team's recommendations will be based on what will get a patient out of pain the fastest as well as repair any damage to their smile. This might involve just giving them a prescription or performing a root canal. Whatever the case may be, we know this kind of care is always an unexpected expense, which is why we're happy to accept dental insurance and offer low-to-no interest financing to make it affordable for absolutely everyone. Continue reading to learn more.
Every Dental Emergency is Different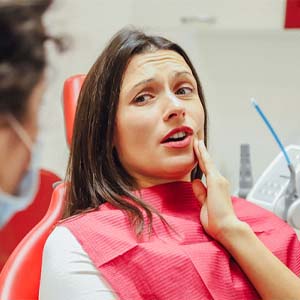 The overall cost of your emergency treatment will depend on several different factors, but your initial visit should be relatively inexpensive in itself. During this appointment, Dr. Pogue will take a look at your smile to assess your overall health and determine what type of treatment would be best suited for you. Until you see us to have your problem examined, it is very difficult to predict what the cost will be. Some common solutions for dental emergencies include treatments like:
Root canal therapy
Dental crowns
Extractions
TMJ treatment
And more!
Our team will thoroughly explain our findings, the recommended treatment plan, and the estimated costs to you ahead of time. No one wants unnecessary surprises on their bill!
Does Dental Insurance Cover Dental Emergencies?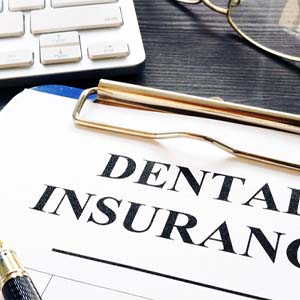 In most cases, dental insurance will offer some form of coverage for situations where you are dealing with a dental emergency. In some plans, at least one emergency exam may be fully covered, while common services associated with tooth pain, like root canal therapy and extractions, can receive partial coverage. Just remember that every plan is different, and yearly maximums usually come into effect. It is best if you can confirm your benefits with your insurance provider before committing to treatment. If you need assistance, let our dental team know so we can help you in the process.
Other Options for Making Dental Emergencies Affordable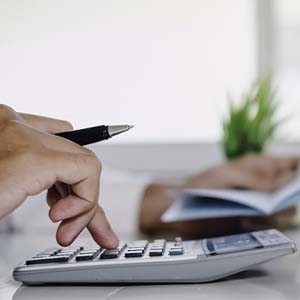 Not having dental insurance shouldn't mean avoiding much needed dental treatment. There are other dental financing options out there that can make paying for your care much easier. At Pleasant Valley Dentistry, you can get low-interest financing with CareCredit or Wells Fargo Health Advantage. We can walk you through the application process to help make your treatment fit in your budget.
Taking Care of Your Smile Can Save You Money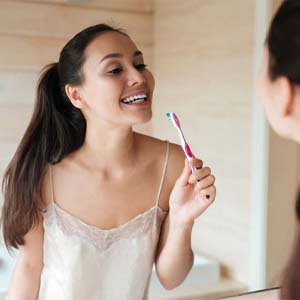 Not all dental emergencies can be prevented, but by taking some steps ahead of time, you can lower your risk significantly. This can help you to save time, discomfort, and money in the long run!
You should always be on the lookout for changes occurring in the mouth. New oral pain or visible changes can indicate that something needs to be looked at by your dentist. By caring for your oral health issues immediately, you can keep them from progressing and turning into an emergency. The longer you wait, the more that your treatment is likely to cost. For instance, if you come to the practice for root canal therapy now, you may be able to avoid the cost and hassle of needing an extraction and replacement tooth later. By staying on top of your dental health, you can save yourself discomfort, time, and money!
If you are experiencing a dental emergency, we are more than happy to help you out. Just give us a call and we can help you to navigate the cost of your treatment and get some relief!
Keys to Preventing Dental Emergencies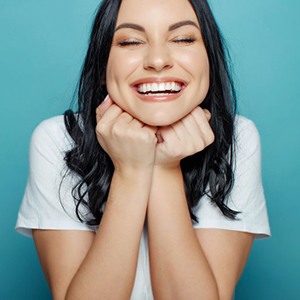 The best way to handle a dental emergency is to avoid it to begin with! That's why Dr. Pogue has included some pro tips on how to prevent dental emergencies from occurring. But remember, if you are in pain, please don't hesitate to contact our office. While dental emergencies can never be completely prevented, there are some steps you can take to minimize your risk dramatically! Keep reading to learn some easy yet helpful tips for preventing dental emergencies in Bettendorf.
Visit Your Dentist Regularly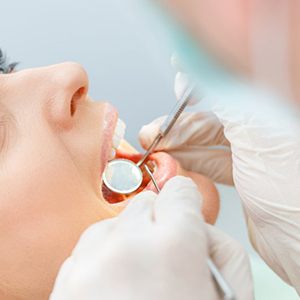 You should visit our office at least once every six months so Dr. Pogue can complete an oral exam. This allows him to confirm that no underlying issues are present and putting your oral health in harm's way. Furthermore, one of his hygienists can perform a comprehensive cleaning to break down plaque and tartar that may have been missed during your oral hygiene at home.
Maintain Regular and Positive Oral Hygiene At Home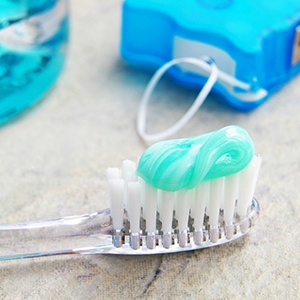 Brushing twice a day for two minutes every day is the best way to remove daily plaque buildup. However, it's also important to floss once a day to clean away food debris that gets caught in between teeth. Plaque and bacteria can cause infection, which may require a root canal or extraction. To avoid a trip to the emergency dentist, be sure to practice daily dental hygiene. You can add mouthwash to your routine to clean places that your brush and floss couldn't reach.
Be Careful with Your Diet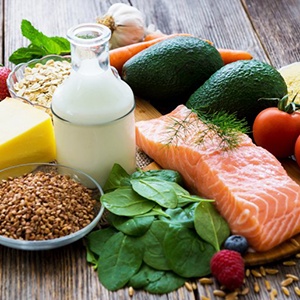 Cavities and decay can easily turn into an infection, which will require an emergency visit. That's why you should do all you can to minimize your risk of decay. Treats and sweets may taste great, but the sugars they contain interact with the bacteria in your mouth to create acids and eat away at your enamel. Instead, try eating fruits and vegetables! These items act as natural toothbrushes, scrubbing your teeth of plaque. They also promote saliva flow, which helps wash away bacteria and food debris that would otherwise settle in the mouth. If you must drink sugary drinks, try to consume them through a straw to avoid unnecessary contact with your teeth.
Wear a Mouthguard While Playing Sports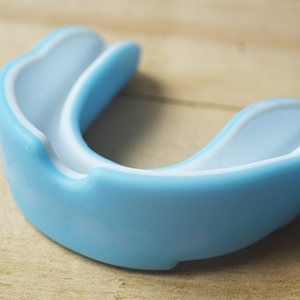 Do you or a loved one play sports or enjoy physical activity? It's vital to use a mouthguard to protect your teeth. Without a mouthguard, your smile is at risk of injuries like cracked, chipped, and even lost teeth. Your smile may also be at risk while you sleep due to teeth grinding, which can wear down your enamel, causing heightened risk of chips and fractures. Thankfully, you can use a nightguard to prevent grinding and clenching while you sleep.
Don't Use Your Teeth as a Tool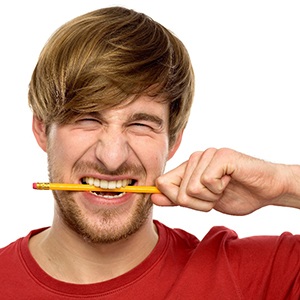 Your teeth are not indestructible, which means they should not be used to perform certain tasks that are better suited for a dedicated tool. For example, using scissors or a box cutter to open a package, rather than your teeth, is incredibly important. Furthermore, chewing on ice cubes, pens, pencils, fingernails, or other inedible objects should be avoided at all costs to keep teeth from cracking, chipping, eroding, or otherwise becoming damaged.
Dental Emergency FAQ's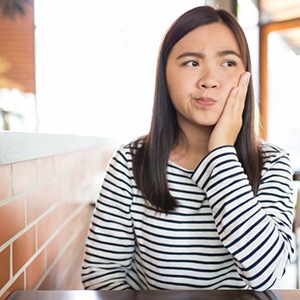 Are you worried about what you're going to do if you experience a dental emergency? No matter what your situation is, don't hesitate to contact our office. We'll schedule your appointment for as soon as possible and make sure that you receive the treatment you need to ease your pain. For your convenience, we've also answered some common questions we receive from our patients below.
Should I Go to the ER Instead?
Certain emergencies may require urgent medical care before we're able to address any dental issues. If you're experiencing a potentially life-threatening emergency, be sure to visit your local urgent care or ER first. Once you've received the necessary medical attention, then you should contact our office so we can address any dental issues. If you notice any of the following symptoms, be sure to visit your ER right away:
Difficulty breathing or swallowing.
Uncontrollable bleeding.
A jaw fracture.
A broken jaw.
Deep facial lacerations.
A severe infection outside of your emergency dentist's hours.
How Can I Bring Down Facial Swelling?
Swelling can occur for a variety of reasons, including infection and dental damage. If you're in pain and your face is beginning to puff up, try placing a cold compress on the area. This will also keep your nerves reaching your brain to signal pain, easing any discomfort. Be sure to cover the cold compress instead of placing it directly on your skin. Make sure to use it for 10 minutes on and 10 minutes off.
What Should I Do About an Object Stuck Between My Teeth?
Objects such as popcorn kernels that are stuck between your teeth can be painful. Sometimes, they can get wedged in hard-to-reach places. The best way to dislodge them is to gently maneuver dental floss between and around the affected area. A flossing pick or water flosser should also help. Be sure to not use a sharp object, like a toothpick, because it could damage your oral tissues. If you aren't able to remove it and your pain persists, make your way to our office immediately. We have special instruments that can easily and safely dislodge the object.
How Do I Treat a Toothache Until I Reach My Emergency Dentist?
If you're in severe pain due to a toothache, it's vital to contact our office immediately to schedule an appointment, because this is a common sign of a tooth infection. Without timely treatment, the infection can spread to other teeth. As you're making your way to our office or waiting for your appointment time, you can use some of the following home remedies to help ease your discomfort:
Take an over-the-counter pain reliever according to its directions.
Swish with a room temperature salt water rinse.
Place a cooled peppermint tea bag on the area.
Ice the area with a cold compress.
Crush a garlic clove into a paste and apply it to the affected area.
If you contact our office, we can offer you over-the-phone first-aid guidance to help prevent any further damage from occurring.