Preventive Dentistry – Bettendorf, IA
Proactive Care for
Problem-Free Smiles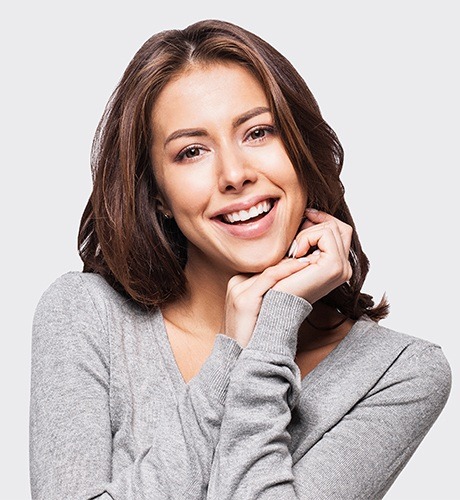 Top-quality preventive care can stop even the most common oral health issues before they ever begin, such as cavities and gum disease. Ideally, this should include daily brushing and flossing as well as biannual dental visits. With routine exams and cleanings from Dr. Pogue and our team, you and your entire family will enjoy strong, healthy, and beautiful smiles year after year. Our prevention-first approach will also help you avoid the need for more costly procedures over time! To schedule you or your child's next checkup, contact us today for preventive dentistry in Bettendorf.
Why Choose Pleasant Valley Dentistry for Preventive Dental Care?
Long History of Serving Local Families
Happy to Treat Adults & Children Under 1 Roof
Our Appointments Always Start on Time
Dental Checkups & Teeth Cleanings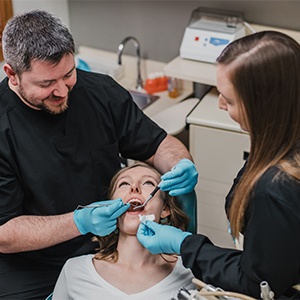 Two of the most effective services we provide are the standard dental checkup and cleaning, as they help our team catch any potential problems early as well as work to prevent others from developing in the first place. Dr. Pogue will give you a comprehensive exam that covers your teeth, gums, and jaw, and then you'll receive a meticulous cleaning from a hygienist. This will eliminate tartar deposits from all those areas of your mouth that you can't reach at home.
Nightguards for Bruxism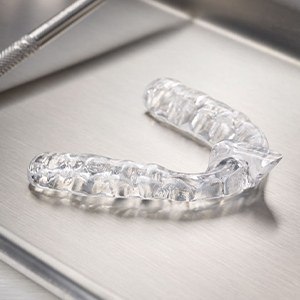 Do your teeth look flat and worn down? Do you frequently wake up with a sore jaw or headache? These are both signs of a common condition called bruxism, which is unconscious teeth clenching and grinding during sleep. To keep your smile safe while you snooze, Dr. Pogue can give you a nightguard to wear to bed. This simple appliance is custom-made for comfort, and it fits over the teeth to place a protective barrier between them so they can't come together during the night.
Oral Cancer Screenings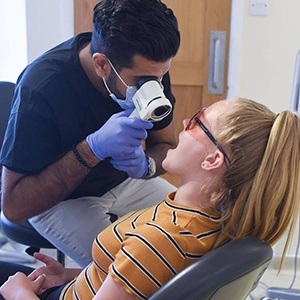 As with most types of cancer, early detection and treatment is the most effective way to handle oral cancer. We'll use the VELscope light during your regular checkups so we can easily spot any precancerous or cancerous cells in your mouth. This device actually causes abnormal tissues to illuminate, making it much easier for our team to spot them. Should we find anything during your screening, we can quickly refer you to a local doctor to get a proper diagnosis.
Fluoride Treatments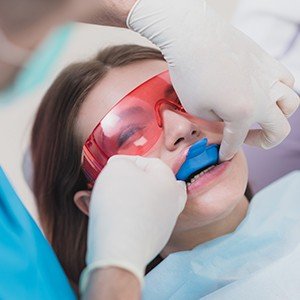 You'll find fluoride added to toothpaste and even tap water, and you'll also find it in our dental office where we use it every day to help our patients avoid cavities. Upon exposure to the teeth, fluoride actually fortifies the enamel and even repairs minor damage that could turn into serious decay later. A fluoride treatment is a standard part of our checkups, and it involves simply applying a gel to the teeth for about a minute. That's all it takes to provide highly-concentrated cavity protection that will last all the way until you or your child's next appointment.