Children's Dentistry – Bettendorf, IA
Protecting Growing Smiles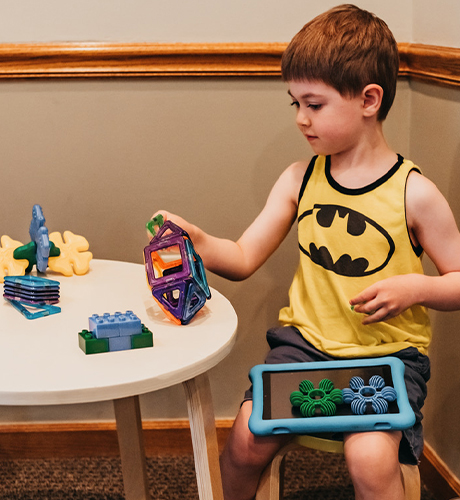 As a dentist and father of four, Dr. Pogue understands the importance of early-age dental care as well as anyone! Your child should start visiting a dentist as soon as their first tooth appears, and if you bring them to Pleasant Valley Dentistry, you can look forward to fulfilling and stress-free appointments every time. We work hard to keep our younger patients comfortable while providing them with the care they need to enjoy optimal health and gorgeous smiles. We can't wait to meet you and your child, so contact us today to schedule their next children's dentistry appointment in Bettendorf!
Why Choose Pleasant Valley Dentistry for Kid's Dental Care?
Ready to Serve Children of All Ages
We're Parents, Too!
Our Appointments Always Start On Time
Dental Checkups & Teeth Cleanings for Kids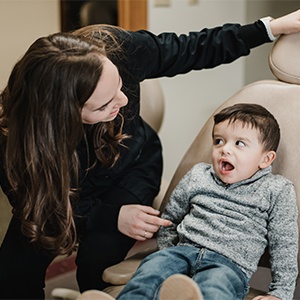 For very young children, their preventive appointments will consist of a gentle exam so Dr. Pogue can make sure their teeth and mouth are developing correctly. As your child grows and matures, cleanings will become part of the routine, and we'll always work to instill good oral hygiene habits at home. Our primary goals will be to help your child feel welcome in our dental office, keep them safe from cavities, and quickly address any issues that might pop up along the way. Bringing them to see us on a regular basis will make sure any problems are caught and treated as early as possible!
Dental Sealants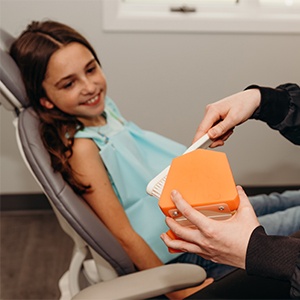 The teeth in the back of the mouth are very susceptible to developing cavities because their rough surfaces easily trap plaque and food particles, and for children, they can be difficult to clean as well while they are still learning how to brush. To provide some extra protection, we can apply a thin layer of composite resin directly to the teeth to block out anything that would harm the enamel. Virtually invisible, once in place, sealants can be trusted to keep your child's teeth safe for about 10 years.
Silver Diamine Fluoride Treatment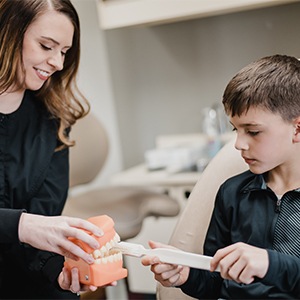 You probably already know that fluoride can help prevent cavities, but what is silver diamine fluoride? This amazing substance is actually how we can treat cavities that are already active. Applied directly to the tooth, the silver quickly kills the harmful bacteria while the fluoride strengthens the enamel. This can help stop the spread of decay to preserve as much of a child's tooth as possible. This is a fast, effective, and drill-free way to take care of pesky cavities, which our younger patients certainly appreciate!
Special Needs Dentistry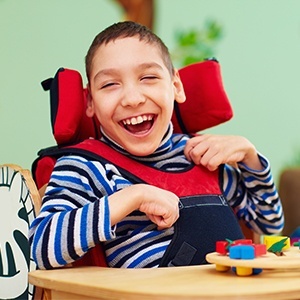 For children with mental, physical, behavioral, and sensory special needs, regular oral care both at home and in the dental office can be a challenge. At Pleasant Valley Dentistry, we welcome all special smiles into our patient family, and you can trust our team has the experience to provide the personalized, quality care your child deserves. We're willing to make any special accommodations necessary, so just give us a call ahead of your child's visit.