Benefits of Dental Implants – Bettendorf, IA
Giving You More Reasons to Smile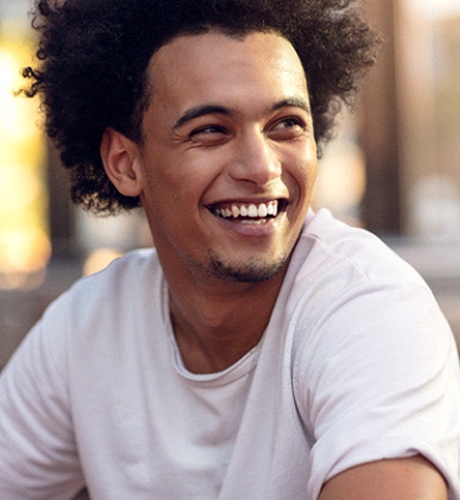 Choosing dental implants means making an investment in your smile that will last for years to come. So what makes that investment worthwhile? While there are multiple options for replacing your teeth, there are many benefits that you'll only be able to enjoy if you get prosthetic teeth that are supported by dental implant posts. Before you call Pleasant Family Dentistry to discuss solutions for tooth loss, Dr. Page would like you to consider some of the advantages of using dental implants to support a single crown, a dental bridge, or full dentures.
Comfort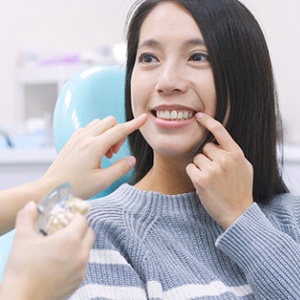 Dental implants come the closest of all forms of tooth replacement to feeling just like your new teeth. This is thanks to the process of osseointegration, which is where the bone joins with the titanium dental implant posts. Effectively, the implants actually become part of the bone itself, which not only makes them more stable but also helps them feel like they really are a natural part of your body. If you didn't know better, you might even forget you had an implant at all!
Appearance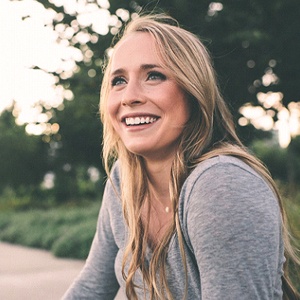 Dental implants don't just feel natural; they look natural too. The titanium implant posts will be completely hidden under the gum tissue as well as your prosthetic tooth or teeth. Said prosthetic will be made out of tooth-colored material that has been shaded to match the rest of your smile so that no one can even tell that there's a fake tooth in your mouth. Thus, implants don't just restore your smile; they also restore your confidence.
Speech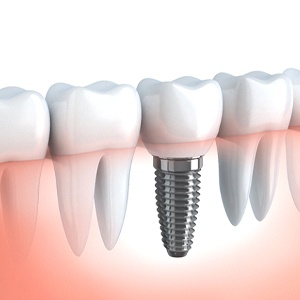 One downside of dentures is that if they don't fit correctly, they can slip at inopportune times and cause you to slur your words. As time passes by, changes in your mouth will also cause your dentures not to fit as well as they used to, increasing the risk of movement. Implants both hold your teeth firmly in place and prevent such changes from ever happening in the first place, making it easier to speak clearly at all times.
Varied Diet
Not only can dentures slip while you're chewing your food, but even when they stay in place, they can present challenges while eating steak and other tough meals. Implants provide most of the chewing power that natural teeth typically provide, so you can continue eating all of your favorite foods without worrying about pain or an inconvenient slip.
Oral Health
There are various ways that implants improve oral health. First of all, they don't require reducing your natural teeth, which makes them a good alternative to a traditional bridge if you want to preserve your natural smile. Second, they stimulate the jawbone and prevent it from breaking down, which in the long run can also help stop further tooth loss from occurring.
Durability
A dental implant can last 30 years or longer with the right care. As long as you're brushing and flossing every day and keeping up with your regular appointments, you can look forward to a lifetime's worth of smiles.