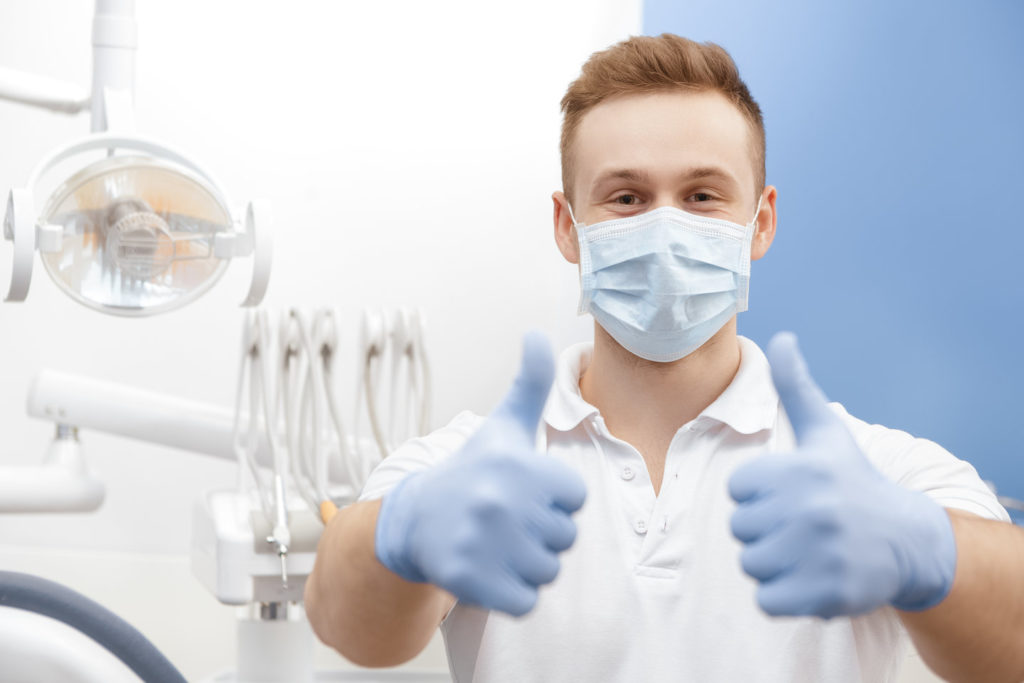 While your dentist is Bettendorf may be open for new and existing patients, that doesn't mean they have stopped following COVID-19 safety precautions. They realize the virus is still an issue in their community and they are doing everything they can to keep patients safe. One of the ways they are doing this is by following proper social distancing guidelines in their office. If you're interested in learning how that's possible in a dental office, keep reading!
Step One: The Virtual Waiting Room
Social distancing policies begin before you step into the office. Instead of having patients sit next to each other in a crowded waiting room, they are now being asked to wait for their appointments in the comfort of their own vehicles. Patients will be able to call or text the front desk to let them know that they have arrived. A staff member will then greet them and walk them into the office, bypassing the waiting room entirely.
Step Two: Keeping The Hallways Clear
In the past, it wasn't unusual to see a staff member or patient in the halls of a practice on the way to your treatment room. Today, such a sight is extremely rare. In an effort to maintain proper social distance, dental offices are taking steps to ensure that people don't run into each other accidentally. One way they achieve this is through sequenced patient visits. This means seeing less patients per day and spacing out appointments so patients don't come in contact with each other. Stopping new patient tours and implementing one way traffic flows also helps maintain proper social distance inside offices.
Step Three: No More Unnecessary Physical Contact
Despite the challenges of providing care during the COVID-19 pandemic, your dentist and their entire team are still happy to see you, they just can't show it like they once did. By no longer using direct contact greetings like handshakes and hugs, they are respecting social distancing and making it harder for the virus to spread.
When Social Distancing Is Not Possible
There are times when adhering to the six-foot distancing guideline is not possible in a dental practice. Your dentist and hygienist will need to get close to your mouth while providing care. As a result, they are taking additional precautions while doing so. These include:
Wearing personal protective equipment like N95 masks
Utilizing advanced suction technology to capture germ filled particles released from patients' mouths during procedures
Installing HEPA air filters in their HVAC systems to prevent the circulation of viral particles in the air
Social distancing and advanced technology allow dental practices to continue providing care to patients. When you're ready for your next appointment, you can relax knowing that the health of your entire body is being safeguarded by your dental care team.
About the Author
Dr. Joshua Pogue is proud to provide advanced dental care services to the people of Bettendorf. Through memberships in the American Dental Association, the Academy of General Dentistry, and the Iowa Dental Association, he is constantly learning about the latest ways to keep patients safe from COVID-19. If you'd like to learn more about the procedures his practice is using to do so, you can reach out to him through his website or at 563-332-7734.