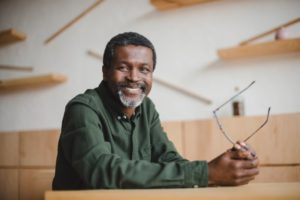 Millions of people in the United States have replaced one or more missing teeth with dental implants, and that number is only expected to grow by another half million every year. Even as they've grown in popularity, there are still a lot of misconceptions out there about this treatment. To help clear things up, here are four interesting dental implant facts that you might not have known.
1. Dental Implants Are Immune to Cavities
Because dental implants are made of titanium and porcelain rather than enamel, they're completely cavity-proof. However, that doesn't the rest of your natural teeth can't still become decayed. Additionally, not looking after your oral health can cause gum infections that threaten the success of your implant. To make sure your new smile lasts, you should brush, floss, and rinse with mouthwash every day, as well as see your dentist for a checkup twice a year.
2. Dental Implants Have a 95% Success Rate
Provided you take good care of them, dental implants are over 95% successful, even after more than a decade. In fact, they can even last 30 years or more! This is a markedly higher success rate than traditional dentures or bridges.
3. You'll Have to Watch Your Diet for the First Year
Osseointegration (the process of your implants fusing to your jawbone) can take six months to a year. During this process, you should avoid chewing hard, crunchy foods with your implant, as well as biting your nails and chewing ice. These habits could delay or undo healing. After osseointegration is complete, you should be able to eat pretty much any chewy or crunchy food you want.
4. Dental Implants Are Worth Every Penny
When you're shopping around for replacement teeth, you may notice that dental implants typically have a higher initial price tag than bridges or dentures. However, they are definitely a worthwhile investment. Because they are able to last so long, you'll spend less time and money getting them repaired or replaced every 5 or 10 years like you would with alternative treatments. Plus, implants offer benefits that other solutions cannot, like improved jawbone health and chewing power.
Despite their increasing popularity, there is still a lot of misinformation out there about dental implants. If you're curious to learn more about this treatment and whether it's right for you, give your dentist a call today!
About the Author
Dr. Joshua Thomas Pogue is a dentist in Bettendorf, IA who graduated with honors from the Southern Illinois University School of Dental Medicine. He has undergone enough advanced dental implant training to earn a Fellowship in the International Dental Implant Association. For more information about how dental implants can benefit your smile and oral health, visit Dr. Pogue's website or call his office at 563-332-7734.