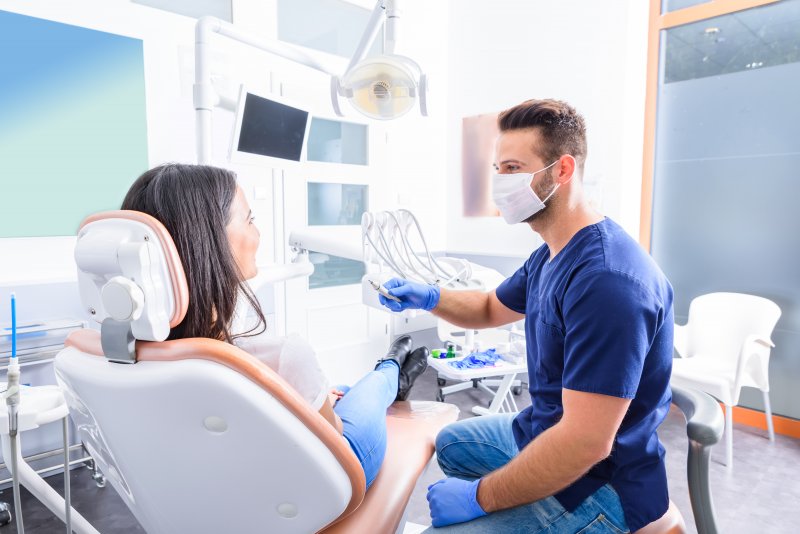 With the holiday season rapidly approaching, many patients are beginning to feel a pinch in their wallet. If this sounds all too familiar, then you may be looking to cut expenses wherever you can. However, before you add your routine trip to the dentist to that list, it is important to remember that not going could end up costing you much more in the future. Read on for three ways your bi-yearly visits can save you money and how your dental insurance can help with the cost!
Ward Off Tooth Decay
Despite your best efforts, plaque, food particles, and debris can hide in the crevices of your mouth that your toothbrush can't reach. Fortunately, that's where professional cleanings come in! Not only can they thoroughly clean each surface of your tooth, but they can remove stubborn plaque and tartar that can lead to tooth decay. Plus, most dental plans cover 100% of preventive care and 80% of minor treatments. So, if the decay is caught in the early stages, it can save you from costly treatment down the road.
Tackle Gum Disease Early
Did you know that roughly 50% of American adults have gum disease? The good news is that your dentist takes the time during your dental exams to check for warning signs of gingivitis so they can administer treatment in the early stages. After all, neglecting the infection can lead to loose teeth, receding gums, and tooth loss that may not be covered by your dental plan.
Prevent Stains from Developing
Have you noticed that your once white teeth are starting to take on a yellow tinge? Sadly, some of your favorite things, like your morning cup of coffee or evening glass of wine, can lead to stubborn, unsightly discoloration. Fortunately, your dentist wraps up your professional cleaning with prophylaxis paste, which is a gritty material that breaks apart surface stains. Not only is this included in your routine appointments that are likely covered by your insurance provider, but it also saves you from professional teeth whitening treatments later!
From preventing tooth decay to keeping your pearly whites in pristine condition, it's safe to say your bi-yearly appointments play a crucial role in saving your teeth and your bank account. So, when you are beginning to feel a pinch in your wallet, remember how much money visiting your dentist saves you in the long run!
About the Author
Since graduating with honors from the Southern Illinois University School of Dental Medicine, Dr. Joshua Thomas Pogue has helped countless patients in his community achieve beautiful smiles and optimal oral health. Plus, he is an in-network provider with some of the nation's leading insurance companies and offers dental financing to break up the cost of extensive treatment into easier monthly payments. So, if you are overdue for your routine exam and cleaning, visit his website or give him a call at 563-332-7734.