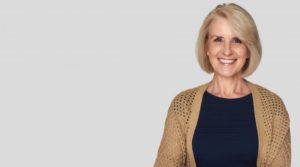 Dental implants provide a way to replace your missing teeth in a manner that leaves you looking, feeling and functioning like a normal person. However, they aren't indestructible. For implants to last and to remain effective, they must be properly cared for. It's also necessary to avoid any detrimental activities. As you continue reading, learn about 5 bad habits that should be nullified if you want to experience the full potential of your implants!
#1 – Smoking or Chewing Tobacco
Even if your natural teeth are still in place, tobacco usage is bad news. Whether smoked or chewed, the toxins released can contribute to dry mouth, which encourages oral bacteria growth. This can result in gum disease and a diminished jawbone, leaving the implant vulnerable to unseating.
#2 – Teeth Grinding (Bruxism)
Bruxism not only places a strain on the joints that open and close the mouth (called the TMJ), but it also applies an unnatural amount of stress on the teeth. This can cause an implant to unseat or damage to the restoration.
The condition can sometimes be difficult to diagnose, as many people unknowingly grind their teeth while sleeping. If you notice jaw stiffness or soreness during the day, this may be a red flag of bruxism, and you should seek immediate care.
#3 – Eating Too Much Sugar
Sugar attracts oral bacteria. Thus, the more you consume, the greater the chances of experiencing some issues. While porcelain restorations aren't subject to decay, the underlying gums can be damaged. If they become compromised, the gums won't be able to offer the support needed to maintain the implant's stability.
#4 – Failing to Practice Consistent Dental Hygiene
It's important that you brush and floss twice a day with dental implants, just as you would with your natural teeth. Failing to do so could leave you vulnerable to plaque accumulation at the gum line. While you'll brush the same as you normally would, your dentist will direct you to use floss that is specifically designed for implants.
#5 – Skipping Dental Visits
Visiting your dentist on a regular basis never loses its significance. It allows you to stay abreast of any changes that are occurring inside your mouth. Therefore, you can take an active role in securing your oral health in the future. These visits also provide you with thorough cleanings that remove any plaque buildup that could jeopardize your tooth replacement.
Now that you're aware of the poor habits to avoid, you can feel empowered and play an active role in extending the longevity of your implants. With the right efforts, your restored smile could last up to a lifetime!
About the Author
Dr. Joshua Thomas Pogue is a graduate of Southern Illinois University School of Dental Medicine. He specializes in providing pain-free treatments with the latest in modern dental technology. A member of the International Dental Implant Association and the American Academy of Implant Dentistry, Dr. Pogue places dental implants at Pleasant Valley Dentistry, and he can be reached for more information through his website.