MISSING ONE TOOTH IMPLANT – BETTENDORF, IA
How Dental Implants Compare to Traditional Methods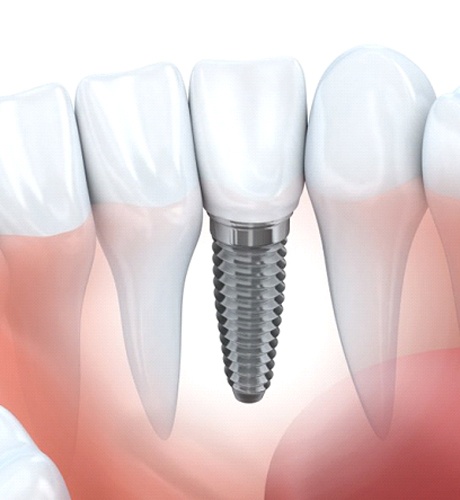 Tooth loss affects many people throughout the country, making it increasingly difficult to eat certain foods, speak with clarity and practice oral care. Most importantly, tooth loss affects your oral health overall and even causes neighboring teeth to shift out of place. When a tooth is lost, your condition will not get better over time. Instead, you'll need to consider your tooth replacement options, and Dr. Pogue at Pleasant Valley Dentistry is more than prepared to do precisely that.
Single Tooth Replacement Options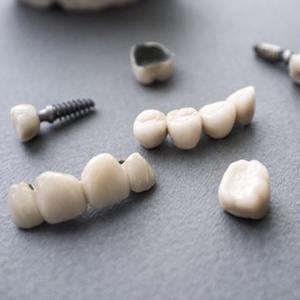 When you want to replace single teeth, you'll have two options to choose from. This includes dental bridges and dental implants, both of which have their own benefits.
Fixed Bridge
A fixed bridge is made up of several crowns that are fused together. This larger restoration is attached to neighboring teeth so that it can effectively bridge the gap in your smile. In order to maintain a stable foundation, nearby teeth need to be slightly modified, similar to that of a dental crown. Once placed, it will complete your smile and prevent teeth from shifting out of position, making your smile and bite uneven. With proper care, your bridge should last over a decade before needing any type of repair or replacement.
Single Tooth Implant
Since dental implants make use of a titanium post to replace the root as well as the crown of your tooth, you don't have to make adjustments to your tooth enamel just to have it placed. Furthermore, implants are designed to integrate with your bone and gum tissue, which takes several months of healing to complete. After the first stage of healing is finished, an abutment is placed on top so the permanent restoration, a porcelain crown, can be securely fitted.
Benefits of Implant-Supported Tooth Replacement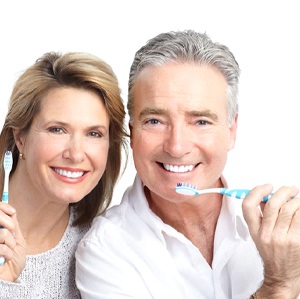 Once the integration is complete, you'll be able to eat the foods you want without worry of your teeth shifting out of place in the process. On top of preventing neighboring teeth from shifting, you can also expect true longevity; dental implants last between 25 years and a lifetime when you practice daily oral care. If you care about maintaining as much of your current tooth enamel, dental implants offer a clear advantage compared to bridges.